By Lisa and Laurie
When the Earth Shook
A Picture Book
Alya and Atik twinkled in the night sky over Earth for billions of years. Plants stretched over them. Animals and then humans gazed up at them. Then humans built factories and cars, and smog poured into the atmosphere, and it became harder and harder for Alya and Atik to do their jobs – until, finally, the stars yelled at Earth, and Earth felt sick and began to shake. Things looked very bad until a little girl named Axiom told humans how to make Earth feel better. When The Earth Shook offers a new way of thinking about climate change.
Award Winning Author
Lisa Lucas
Lisa started writing for Reader's Digest and freelancing for several newspapers. Later, she wrote extensively on issues related to literacy and health that were featured in publications by the Canadian Public Health Association, several literacy organizations, and hospitals across Canada. She is a recipient of the CIBC Children's Miracle Maker Award for advancing literacy among people with special needs. Ten years ago, Lisa began writing for children covering subjects from climate change to refugees. Her belief that "storytellers often sugar coat real issues and present subjects to kids that are too far from reality in order to protect them. Just tell it the way it is. Kids appreciate authentic stories that are honest and real." Recently, she has been focussing her attention on poetry and historical fiction. Her work has been widely recognized throughout Canada and the U.S.
When the Earth Shook
When the Earth Shook provides a mythical framing for kids to understand that it will be their job to help save the Earth.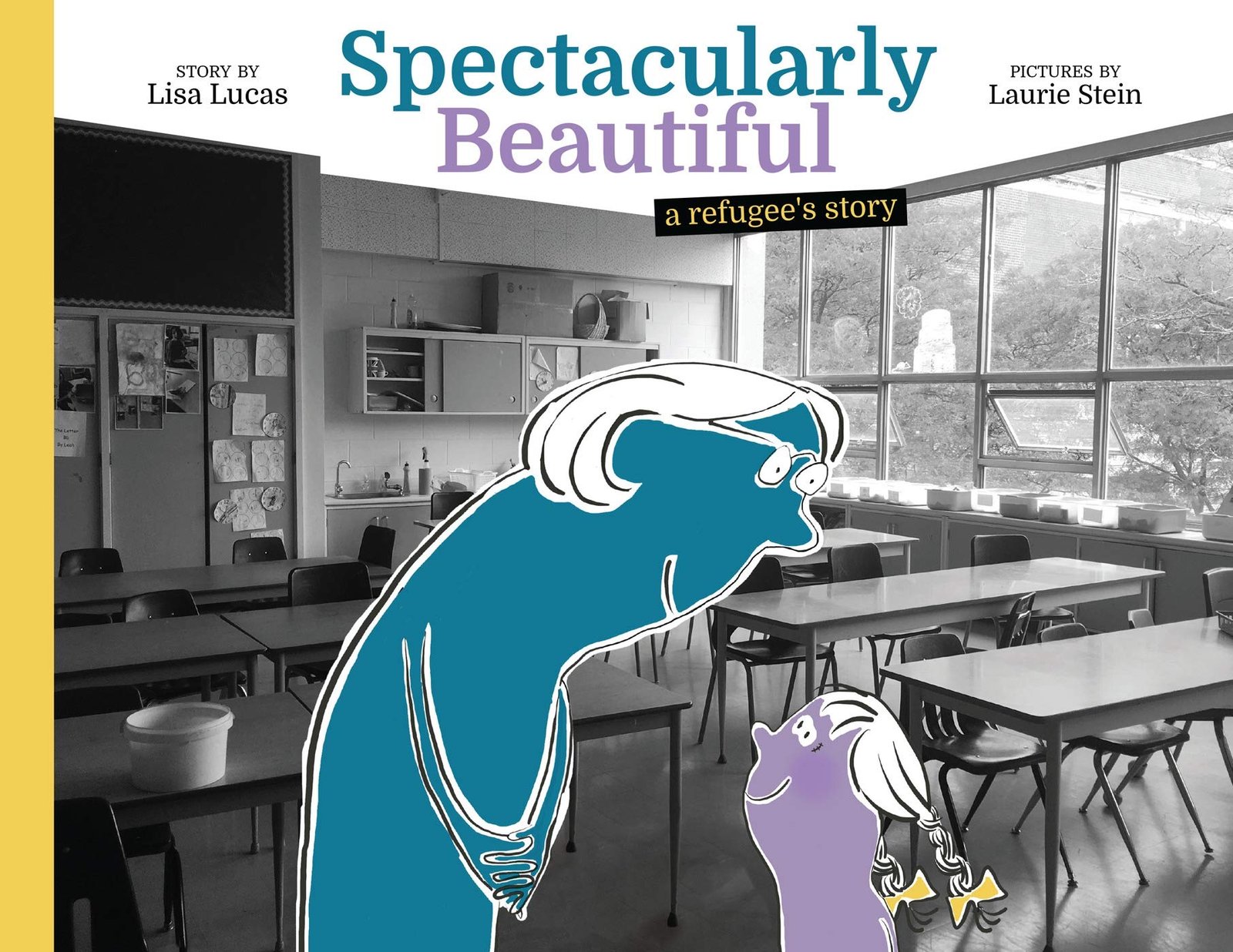 Spectacularly Beautiful
A young refugee living in America learns to see herself as beautiful, in spite of physical and emotional scars from her troubled homeland, thanks to a gifted teacher.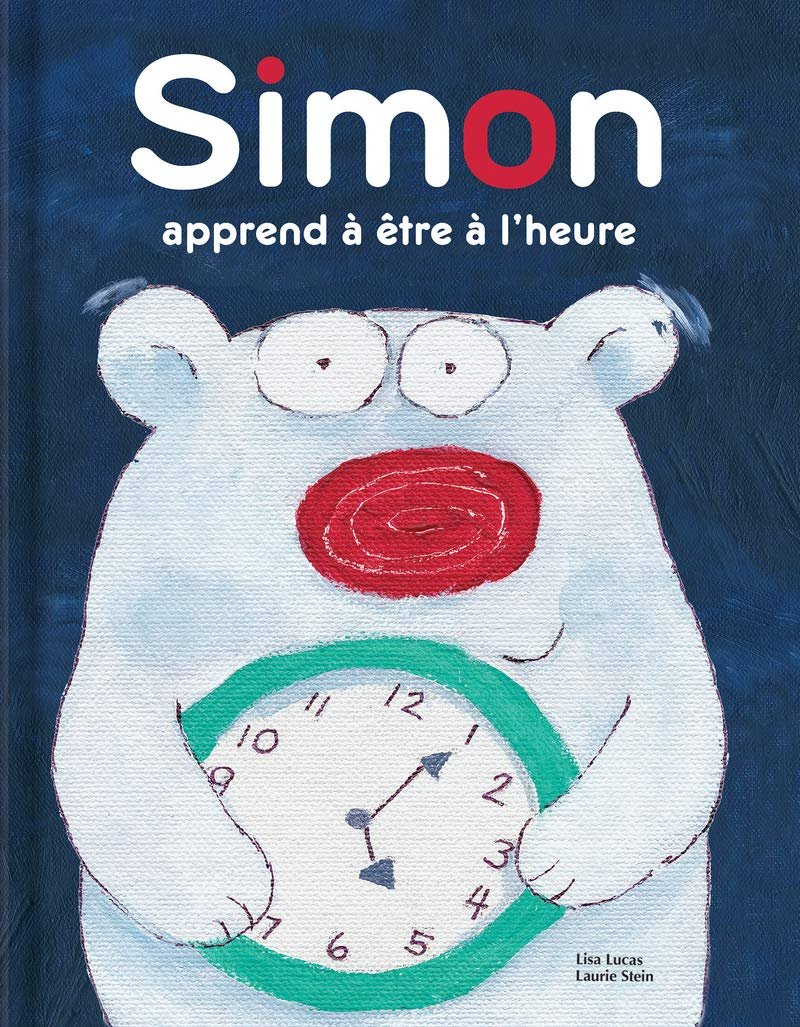 Simon apprend à être à l'heure (French)
Simon adore les horloges mais il ne sait pas lire l'heure. Il est donc toujours en retard, tout le temps, pour tout. Mais quand maman lui annonce que toute la famille partira dans lui a sa fête foraine s'il est encore en retard, Simon décide de tout faire pour être à l'heure.
L'anniversaire de Simon (French)
Simon fête son anniversaire! Il a invité ses amis pour le goûter et prépare un gâteau au chocolat avec sa maman pour l'occasion. Mais pendant que tout le monde s'amuse, qui surveille la cuisson du gâteau? En bonus: une recette de gâteau!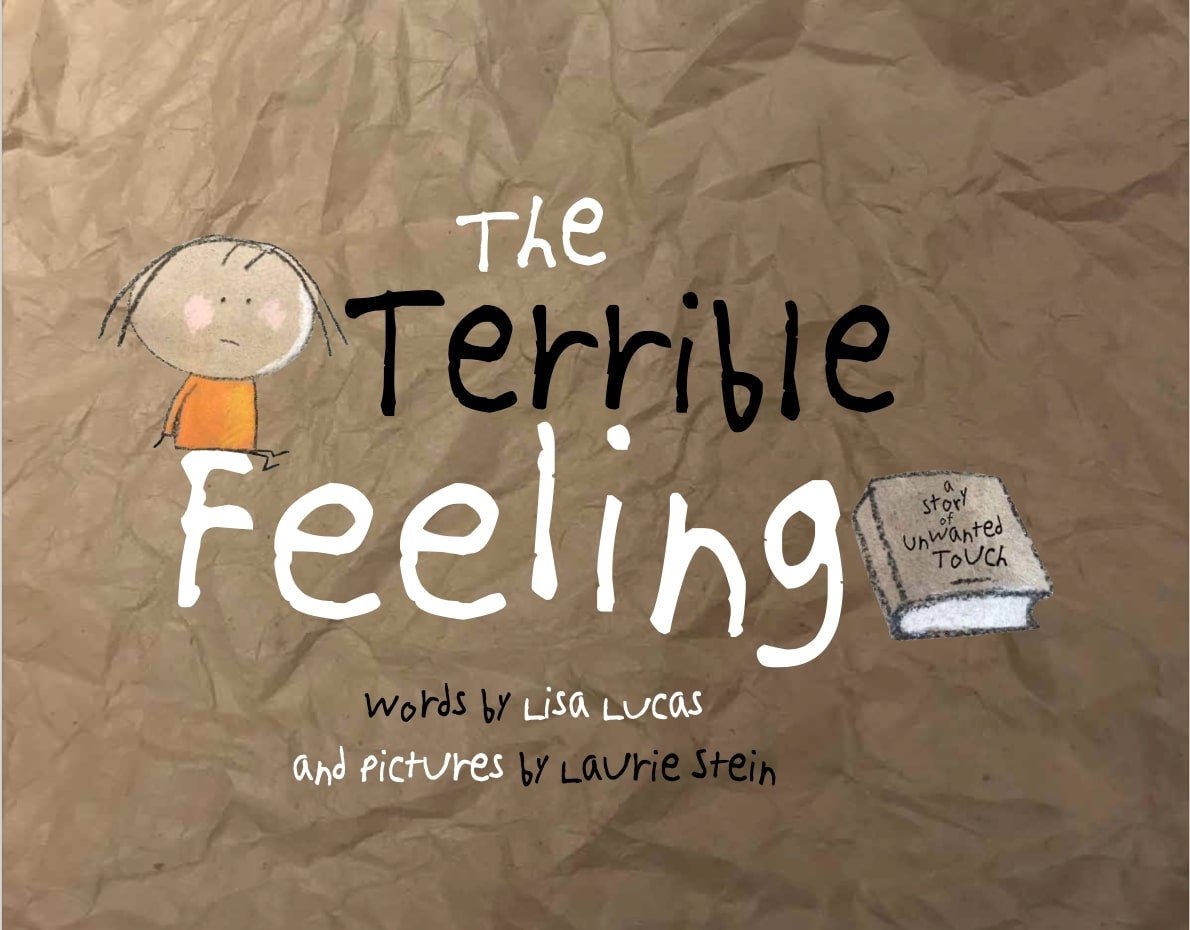 By Lisa and Laurie
The Terrible Feeling
A Picture Book
Meeka and Marlie were friends. Every day they played, and every day they grew a little stronger. Then, Meeka uncle Poe came to town. And Meeka had a feeling. And the feeling felt terrible. Until… Meeka grew stronger than the terrible feeling could ever be.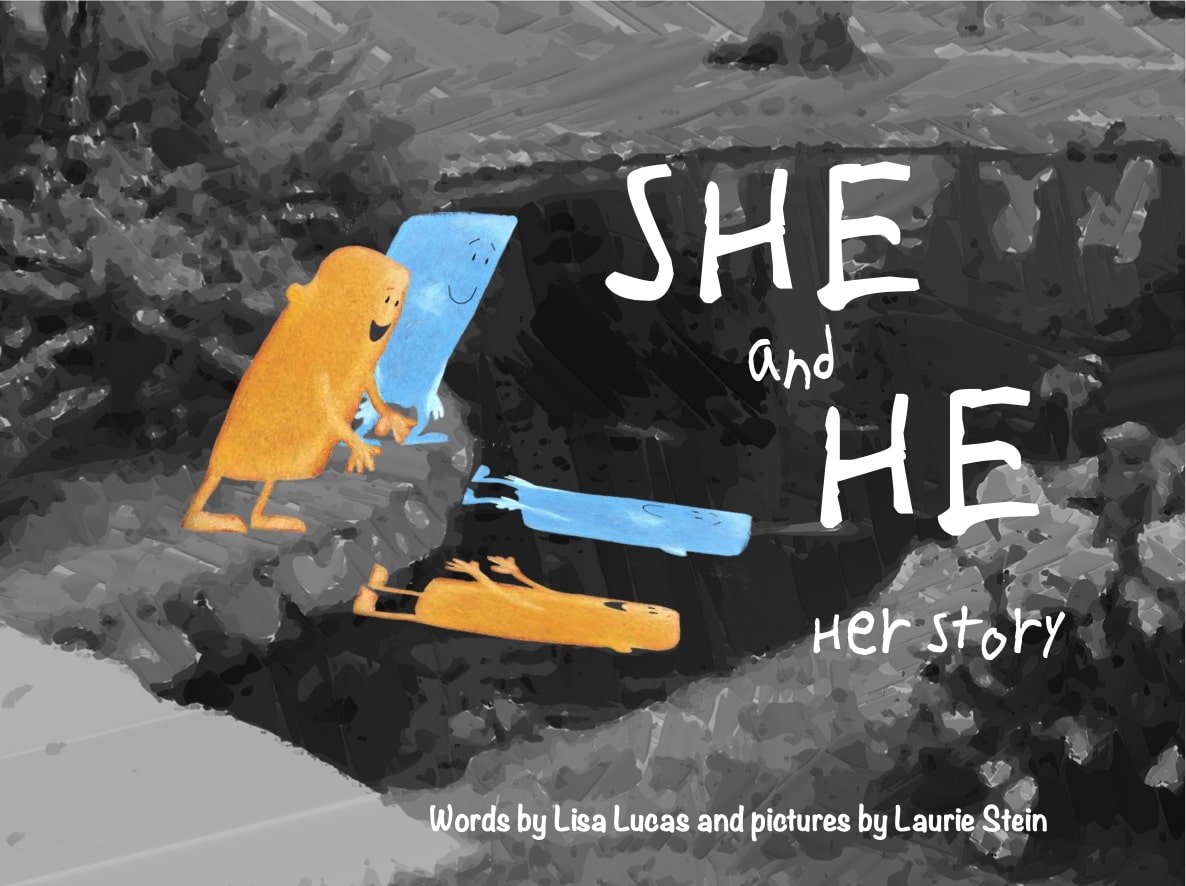 By Lisa and Laurie
He/She She/He
A Picture Book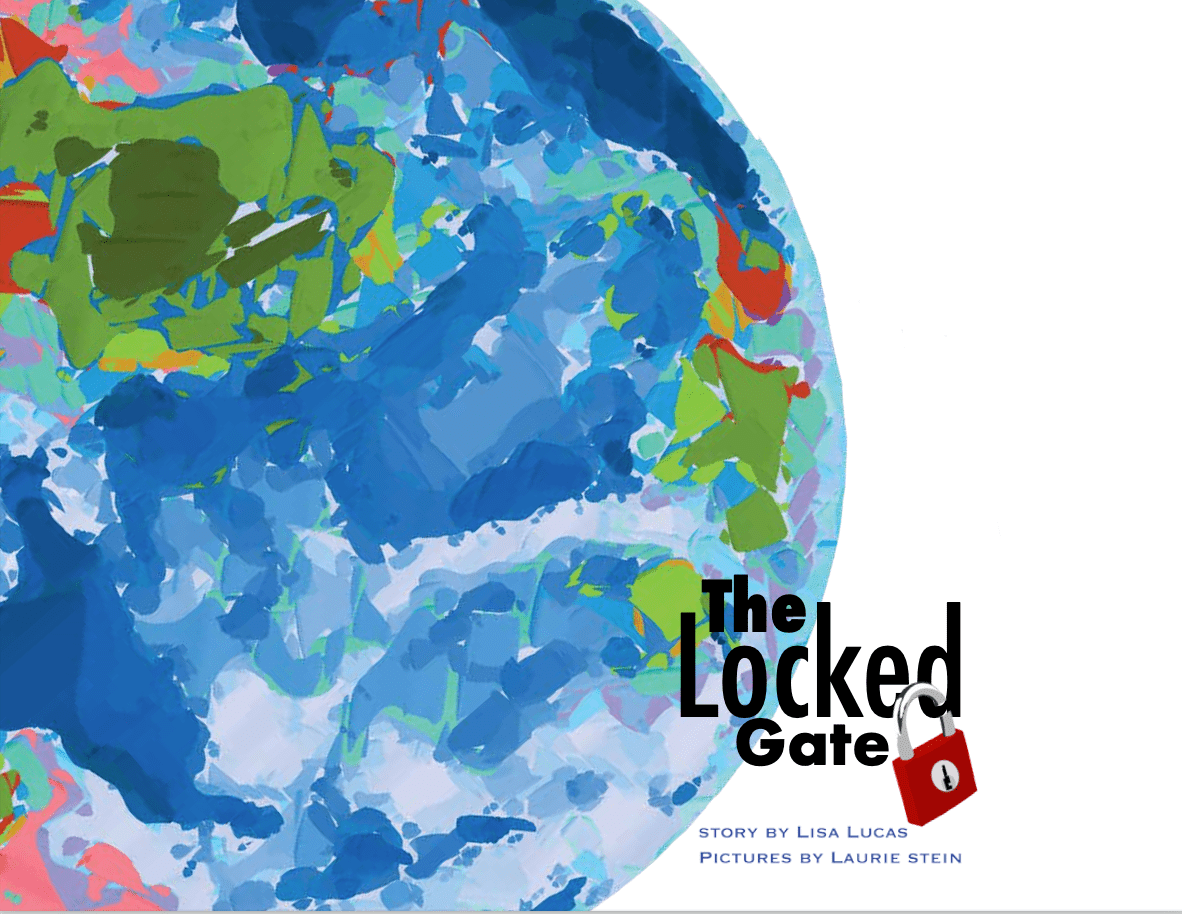 By Lisa and Laurie
The Locked Gate
A Picture Book
Whether you suffer an unjust system… whether you have been in a prison of anther's making or in a cage of your own construction… there is… the dance without words before the twice-locked gates
 Before The Twice-Locked Gates, by Mark Nepo
When I read this, I thought about how humans have been building walls to keep others out for over 12,000 years. At the time, walls were built to secure people against wild animals and other dangers. But over time the walls evolved to keep people out. And that simply has not worked. The Locked Gate is about how the power of a child's imagination can get through any wall, open any gate and undo any lock.
By Lisa Lucas
Food Poetry
Lisa is thrilled to be writing poetry for the delicious and healthy meals at The Kids' Table!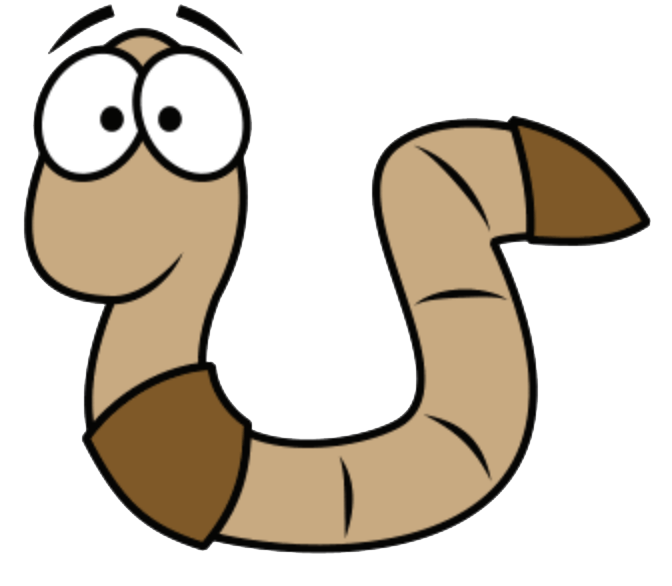 Umli's Veggies
Umli the farmer,
Grew the best veggies ever,
Her secret was worms,
Oh, she was clever.
At night she'd sneak out,
Find worms in wet land,
And tell them to snuggle,
"Right here, in my hand."
She fed them veggies and fruit,
But no oranges or limes,
It made their poops reek,
Foul, like grime.
And when they were full,
She insisted they rest,
They had work to do,
To make her veggies the best.
Finally it was time,
For the fields to be seeded,
The poop gave the crops,
All that was needed.
Umli watered the fields,
While the worms squirmed and wiggled,
And soon the seeds popped,
Through the earth that jiggled.
And the beets turned red.
And the carrots grew tops.
The cabbage got heavy.
The growing didn't stop!
And her veggies became stars,
At the market each week,
"They're perfect! So yummy!"
The folks would all shriek.
So now you know,
The best veggies around,
Are thanks to worm poop,
Buried deep in the ground.
Contact Lisa Lucas
Fill out the contact form with any questions or feedback you may have for Lisa. Please allow 24 to 48 business hours for a response!